Children are the world's most valuable resource and its best hope for the future."
John F Kennedy
NOT SURE HOW TO HELP YOUR TEENAGER
TO CHOOSE THEIR FUTURE?
As parents ourselves, we understand that you want to help your bright youngster make the best choice so that they can be independent, secure. and have the fulfilling, successful and well paid career they deserve after their studies. But as career development specialists, we know that the rules of how to get in and get on have changed dramatically and so have the options since we made our choices back in the day.

There has never been a greater need for high quality career guidance and support but with careers advice and support both patchy and in some places, pretty non-existent around the UK, just how do you help your teenager get the future they deserve?

INTRODUCING THE INSPIRED TEENAGER PROGRAMME
OUR RESEARCH-PROVEN SOLUTION

Proven to boost career confidence and clarity of outcome and already used successfully with graduates and career changers, we have created a version specially written for parents like you to use with your teenagers.

With the INSPiRED framework at its heart, INSPiRED Teenager gives you the key questions you need to help your bright student discover who they are and what matters most to them. And you'll learn coaching techniques too to help you stay calm and them empowered so that together you can all feel confident about their future direction!

Once learnt, the framework provides a life long point of reference to help individuals remain INSPiRED thanks to having a clear career purpose as the world of work and their needs and wants change, so you can be sure that your offspring will thrive rather than just survive in the future.

LEARN AT HOME TOGETHER WITH INSPIRED TEENAGER
Delivered in self-paced video format through our website, so you can watch whenever and wherever it suits you and your son or daughter, each module also comes with a comprehensive e-book for you to download which has been designed to cater for all learning styles.

Packed full of exercises, and links to sources of further study including theories, books and links to video clips for additional learning it provides the latest key things you and your teenager need to consider.

And if like 70% of parents, you're worried that you don't know enough about the subject, the accompanying facilitator companion guide will make sure that you have the key information at your fingertips and are fully supported to help your teenager move forward effectively.

You'll learn coaching techniques too to help you stay calm and to help them feel empowered so that together you can both feel confident about their future direction!
Identity – completing this module will help your teenager to be clear about what makes them the person they are. As well as exploring the essence of personality and character, we will also look at the role of values in career happiness and success so that by the end of the module they will be clear about what makes them tick and what matters to them.
Needs & Wants – every one of us has different needs and wants in life whether inside or outside of work. In this module, you will help your teen to explore themes such as money, reward and recognition, autonomy and control, challenge, learning and growth, opportunity awareness, work-life balance, the meaning of success, and lifestyle so that they can identify what they need and want. This module will help them to understand what sort of life they want to live and what needs to be in their career so that they can live that life.
Strengths, Talents & Skills – we all have a different blend of strengths and talents, unique to who we are. This module will help your teenager to identify their gifts and abilities. They will learn the difference between learned skills and natural strengths, why this matters and recognise which ones they want to develop most.
Passion & Interests – as many of the greats from Confucius onwards have recognised, if you do something you love, work and play become the same thing. Informed by theories from the field of positive psychology and flow, this module will help your teenager to identify their passion or strong interest, understand it and explore how they could develop it further in their career. We also look at some of the world's big issues which may just provide the inspiration they need to create a worthwhile career.
Impact & Contribution – we know in our hearts, and research confirms, that doing things that are full of meaning and purpose leads us to feel good about ourselves and our lives. This module explores how to discover a central career theme provides enduring stability, opportunity and growth in changing times no matter what happens to individual contracts and organisations. We will look to stories from others who have found themes centred around purpose, contribution and meaning as inspiration for helping your teenager find their own purpose and theme.
Relationships – it is hard to find a career which does not involve working with other people to some extent. Given that your teenager will probably spend more time with work colleagues than their partner during the course of their working life, this module will help them to identify the types of people they want to work with – and which types to avoid! This will help them to recognise when a specific role or opportunity is right so that they can be happy and grow through positive connection and support from colleagues, rather than feeling miserable and being inhibited by others.
Environment – just as people can be drains or radiators, the environment we work in can also either energise and lift us up or leave us feeling depleted and worn. Working through this module will help your teenager to choose the geographic location, physical environment and working patterns they want in their everyday life so they can make an informed choice which will enable them to create an enriching and happy working life that supports them fully.
Direction & Goal Setting – in the final module of INSPiRED Teenager, we draw all of the previous seven modules together and distill the major elements to help your teen create a clear and purposeful career vision and mission based on understanding the essence of what it is they want and have to offer to create a fulfilling career. Your teenager will then learn how to set goals effectively so that, by the time the programme ends, they will have meaningful, measurable, and achievable objectives to help them create a career that works for them. And they will learn about how to manage their mindset for success to ensure they get the working life they want easily. Of course, they will also be able to use these techniques in any other part of their life as well.
LEARNING THAT LASTS A LIFETIME…
Once learnt, the INSPiRED Teenager framework provides a lifelong point of reference which will ensure that they know how to rediscover their inspiration as the world of work changes, together with their needs and wants.
And perhaps most importantly of all from your perspective, you can be sure that your child will thrive rather than just survive no matter what happens in the future.
Offering incredible value for money at just £97, the INSPiRED Teenager course will give you the knowledge, skills and peace of mind to help your son or daughter create a working life that works for them.
Just to put this in context, the single university student version retails at £349.

Because we want to ensure that the programme is within the reach of families at this critical time of year, and for a limited time only, you can purchase the programme for £47, a saving of £50 against the full retail price.

That way, you can help your teenager create the happy, successful and fulfilling working life you want them to have, for less than £1 per week if you access the programme today.
WHAT PARENTS AND TEENS SAY?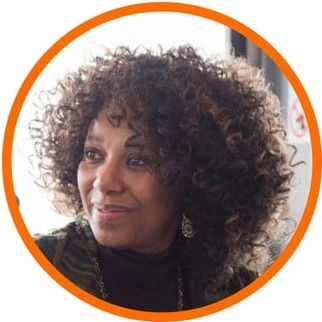 ... amazingly effective in supporting parents/carers and teens make career choices."
Juliet Williams, London Borough of Lambeth Careers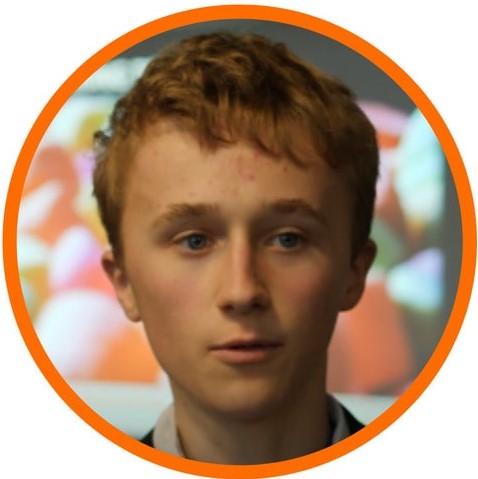 "I know exactly where I want to go, exactly what I want to do"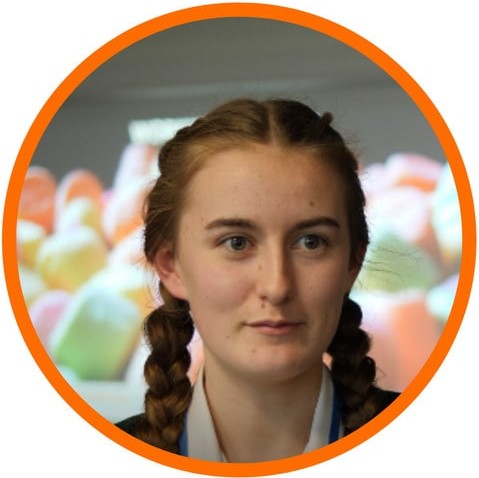 "It's been beneficial, because it helped me to decide which direction what I want to go."

ISN'T IT TIME TO START HELPING YOUR TEEN GET THE FUTURE THEY DESERVE?…
Your trainer

Carolyn Parry is a multi-award winning registered career development coach practitioner and was recognised nationally as UK Careers Adviser/Career Coach of the Year in 2017. Her reputation as an empathetic, effective and inspirational coach is clear from her client testimonials, and most of her coaching clients come by referral to take advantage of her unique, research proven and highly effective INSPIRED coaching framework, available for the first time here as a self paced course.
A Fellow of the Royal Society of Arts, of the Higher Education Academy, and the International Enterprise Educators' Programme, and a national trainer of career coaching for AGCAS, Carolyn also represents the professional body for the sector, the Career Development Institute, in Wales. She is also a Trustee/Non-Executive Director on the board of the Ceredigion Citizens Advice Bureau.
Course Curriculum
Welcome
Available in days
days after you enroll
MODULE 2: NEEDS & WANTS
Available in days
days after you enroll
Frequently Asked Questions
When does the course start and finish?
The course starts now and never ends! It is a completely self-paced online course - you decide when you start and when you finish.
How long do I have access to the course?
How does 1 year-long access sound? After enrolling, you have unlimited access to this course for 1 year - across any and all devices you own.
What if I am unhappy with the course?
We would never want you to be unhappy! If you are unsatisfied with your purchase, contact us in the first 30 days and we will give you a full refund.